Episode 2:
Cassie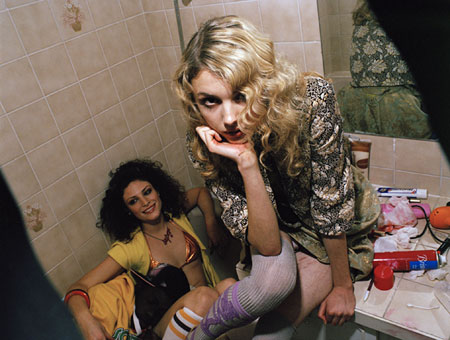 Here you'll find a list of the music tracks that were featured in Series 1 Episode 2 of Skins on E4 followed by a scene by scene guide. If you scroll down, you can also download all the

Skins episodes

and

Skins novels
Scene by scene break down
Scene: Opening scene - Cassie wakes up on the sofa with her hand in a saucepan of sick

Track: Mogwai - Cody

Scene: Michele's mum arrives home from her honeymoon to a wrecked, bodystrewn house. This track is from the album 'Acme' (UK version)
Track: John Spencer Blues Explosion - Right Place, Wrong Time

Scene: Cassie on the bus watching everybody eating food.
Track leads to the first ad break

Track: Summer Night Air – 3-3

Scene: Cassie back at home with parents bonking

Track: Verdi - Rigoletto, Act 3 - La Donna E Mobile

Scene: On the way to the clinic with the taxi driver, first track playing on his car stereo

Track: Lambchop - The New Cob Web Summer

Scene: The taxi driver asks Cassie if she wants a change of track, and announces it's his favourite

Track: Ludacris (Disturbing Tha Peace) - Move Bitch

Scene: Cassie walking around school following Sid

Track: Shuggie Otis – Aht Uh Mi Hed (from the album Inspiration Information)


Scene: Cassie realises that she has no messages on her phone and runs out of school and back home

Track: The Sleepy Jackson - This Day

Scene: End credits

Track: Donovan - Atlantis

Standout track Shuggie Otis – Aht Uh Mi Hed Great track this, it's the scene with Cassie walking around school following Sid, wishing he would look up at her.